"Welcome to the Uttar Pradesh Institute of Design and Research (UPIDR), a leading institution dedicated to fostering creativity, innovation, and excellence in design education. Established with a vision to empower aspiring designers, UPIDR offers a dynamic learning environment that combines theoretical knowledge with practical skills.
At UPIDR, we believe in nurturing talent and providing our students with a strong foundation in design principles across various disciplines.
Our experienced faculty members, who are industry experts themselves, guide and inspire students to push boundaries and explore their creative potential.
Our state-of-the-art facilities and cutting-edge resources enable students to engage in hands-on learning experiences, encouraging them to develop innovative solutions to real-world design challenges.
We emphasize a multidisciplinary approach, fostering collaboration and cross-pollination of ideas among our diverse student community.
We foster strong industry connections, providing students with opportunities for internships, placements, Industry projects, and collaborations.
These experiences help bridge the gap between academia and the professional world, equipping our students with the skills and confidence to thrive in their chosen design careers.
Join us at UPIDR and embark on an inspiring journey of creative exploration, where you'll be part of a vibrant community that celebrates imagination, innovation, and the transformative power of design. Discover your true potential and shape the future with us."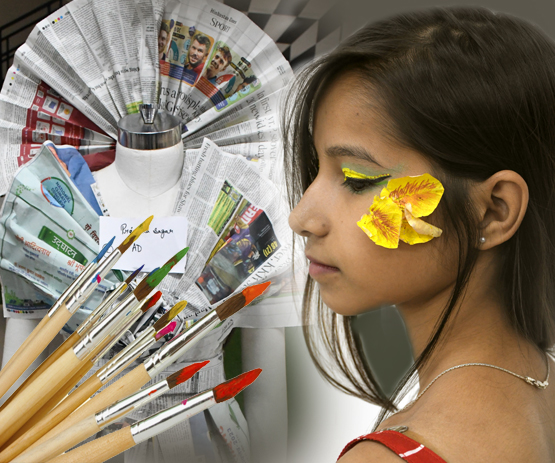 As a premier design institute of Uttar Pradesh, UPIDR offers a range of:
Four years Bachelor in Design Degree in –
Fashion Design
Graphics Design
Product Design
Three years Diploma programs in –
Apparel Design & Fashion Technology
Costume Design & Garment Technology
Craft Technology
Our comprehensive curriculum integrates design thinking, research methodologies, and emerging technologies, preparing our graduates to become versatile professionals in the competitive design industry.